Year 1 2021 - 2022
Mrs Williams 1/2LW
Hello, I am Mrs Williams. I have worked at Woodlands for 15 years, I think I'm part of the fixtures and fittings now! I have worked across Nursery, Reception, Year 1 and Year 2, and am currently Key Stage 1 and phonics lead in school. I am extremely passionate about Early Years Education and believe that firm foundations and learning through play are the keys to instilling a life long love of learning in our youngest children.
I have 2 daughters aged 8 and 4 who constantly keep me busy! We love to spend time together as a family exploring in the woods, going to the park or the beach or simply visiting Grandparents and Great-Grandparents. We also love reading, crafty activities (who doesn't love a bit of glitter?) and going shopping!
Mrs Watts 1WL
Hello, I am Mrs Watts and have worked at Woodlands for the past 16 years. During my time at Woodlands, I have worked primarily across Key Stage 1 and in Lower Key Stage 2. I am currently the RE and World Views lead.
In my spare time, I enjoy running, reading and spending time with my son and daughter.
Mrs Lonsdale 1WL
I have worked here at Woodlands for twelve years. I love being part of the Key Stage One team and working in Year One. When I am not in school I love to spend lots of time outside with my husband and our little girl at our allotment and in our garden!
Miss Sayce 1ES
Hello! My name is Miss Sayce and this is my second year working at Woodlands Primary School.

I am very excited to be your teacher in Year 1, and I know we are going to have lots of fun! I enjoy teaching all subjects but I particularly like history as there are so many exciting things to discover. I also love reading, some of my favourite books are 'Stickman' by Julia Donaldson and 'The Very Hungry Caterpillar' by Eric Carle.

When I am not in school, I love to bake tasty treats for my friends and family, as well as grow fruit and vegetables in my garden! I also like to watch football, especially my favourite team, Shrewsbury Town FC.

I can't wait to get to know you all, I know we will have so much fun and learn a lot!
Welcome to Autumn 2! We hope you have all had a great half-term holiday. We are looking forward to an exciting half-term and have lots of great activities planned to support our creative curriculum.
Literacy
During this half term, we will be looking at the text 'Nibbles: The Book Monster' by Emma Yarlett. Nibbles is a very naughty book monster - he chomps, munches and nibbles through stories that don't belong to him!
Literacy Mastery Targets for Autumn 2:
Compose a sentence orally before writing it
Combine words to make sentences
Use capital letters for names of people and the personal pronoun I
Leave spaces between words
Begin to use capital letters and full stops
Spell words containing taught phonemes
Sequence sentences to form short narratives
Maths
In Maths this half term, we will be focussing on addition and subtraction within 10. We will then move on to recognising and naming shapes.
Maths Mastery Targets for Autumn 2:
Represent and use number bonds and subtraction facts within 10
Read, write and understand statements involving addition (+), subtractions (-), and equals (=).
Add and subtract one-digit numbers to 10 including zero.
Solve number problems that involve addition and subtraction.
Recognise and name 2D shapes, including rectangles, squares, circles and triangles.
Recognise and name 3D shapes, including cubiods, cubes, pyramids and spheres.
Phonics
Read Write Inc. sessions will continue to develop the children's reading skills as they learn their sounds, segmenting and blending whilst also developing their comprehension skills. If you would like to help your child to practise their phonic knowledge for reading at home, then follow the link www.ruthmiskin.com for more information.
Science
During Science this half term, we will be learning about animals. We will be identifying mammals, birds, amphibians, reptiles and fish, as well as classifying omnivores, herbivores and carnivores.
We will also be observing seasonal and weather change throughout autumn and winter. We will be predicting and measuring rainfall, and recording our results.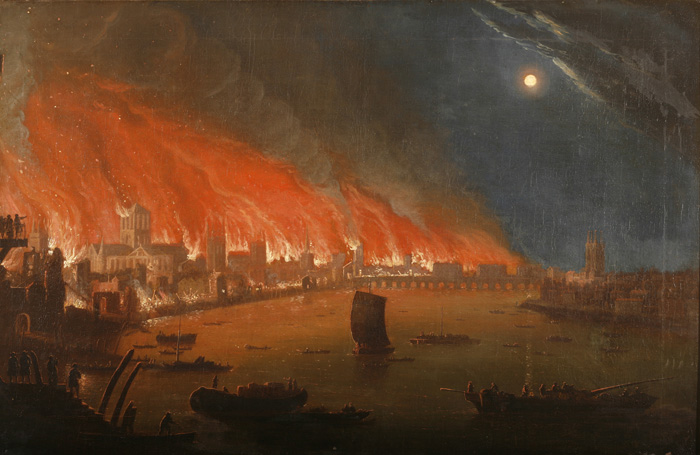 Topic
During our topic work, we will be using the story of Nibbles: The Book Monster as our starting point. We will make predictions and sequence events of The Great Fire of London, as well as giving plausible explanations of how artefacts have been used in the past. We will also be identifying similarities and differences between past and present firefighters.
During our art sessions, we will use a combination of materials such as tissue, card and pastels which are cut, torn and glued to make a fire silhouette based on The Great Fire of London.
Some useful websites:
http://www.bbc.co.uk/bitesize/ks1/maths/
http://www.topmarks.co.uk/Interactive.aspx?cat=8
https://www.oxfordowl.co.uk/for-home/find-a-book/library-page/
P.E Information
Please make sure that your child wears their PE kit to school on their PE days: Mondays and Thursdays
Indoor kit: a white t-shirt, black shorts, pumps and socks
Outdoor kit: plain, dark coloured jogging bottoms, a jumper or hoody and outdoor trainers, socks
Please make sure all items of school clothing are clearly labelled and that named water bottles are sent in daily.
Files to Download