Year 5 2021 - 2022
Mrs O'Hara 5RO
Hi! I am Mrs O'Hara and I have been working at Woodlands Primary School for eight years now. I am the Science Co-Ordinator across the school and love to do lots of experiments to learn more about the world we live in. I also enjoy reading and history as these were my favourite subjects when I was at school. I have lots of exciting topics ready for you to learn this year including Space, Vikings and 'Mountains rock, Rivers roll!'

When I am not in school, I am usually reading a good book on my kindle with a coffee and cake, running around after my three lovely nephews or doing some shopping at Cheshire Oaks! I also like to spend as much time as I can visiting my family and friends.
Miss Shepherd 5BS
Hi I'm Miss Shepherd and I'm extremely excited to be your Year 5 teacher at Woodlands Primary School this coming school year. Although this is my first-year teaching at the school, I have the benefit of some experience of working here which means I know that we have fantastic pupils and teachers.

In this coming year, other than core subjects, we will be working on topics such as: Space and The Vikings, with Vikings very much in our history and Space very much in our future.

When I'm not in school I enjoy spending time with my family, friends and my cavapoo Cleo. I have a love of baking and enjoy eating what I have baked even more!!

We are going to work hard but at the same time I'm sure we will have an enjoyable year together.

Let's adopt the Shepherd family motto "When the going gets tough, the tough get going". Bring it on 5BS!
Miss Hughes 5HH
Hi everyone! I am Miss Hughes and I'm extremely excited to be starting at Woodlands Primary School as your year 5 teacher.

I am passionate about history and maths as these were my favourite subjects when I was at school. I love my job of teaching and I can't wait to find out which subjects you enjoy and to make the learning as enjoyable as possible.

When I am not in school, I enjoy spending time with my friends, family, and my little girl Felicity. I also love to spend time going on walks and exploring the outdoors (when the weather is sunny!!).

My wish for our classroom this summer term is to be friendly, filled with joy and have fantastic teamwork. I can't wait to meet you all!
Welcome to Year 5!
Summer term 1
Our topic this term is: Eco-Warriors and we will also go on an expedition to South America!
In topic this term, we will plan an expedition to South America together whilst also exploring the theme of, 'Eco-Warriors!'
We will volunteer to help the local people with their environmental conservation and we will seek to persuade others to help with local and global conservation efforts.
In literacy, we will be reading 'The Paperbag Prince' by Colin Thompson.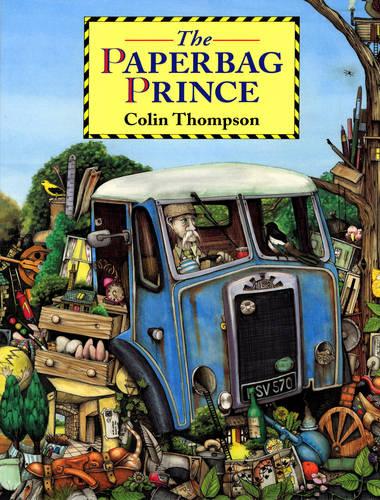 The Paperbag Prince is an old man living in a railway carriage on a rubbish dump. He knows that even rubbish can sometimes contain treasure, and that if he stays long enough, gentle nature will heal the countryside and make the green come again.

Mastery Keys
Use modal verbs to indicate degrees of possibility

Use devices to build cohesion within a paragraph

Choose the appropriate register

Use brackets, dashes and commas to indicate parenthesis

Enhance meaning through selective appropriate grammar and vocabulary
In Guided Reading, we will be reading two texts 'Pollution- A look behind the Scenes' by The Literacy Company and 'The Last Wilds' by Piers Torday.
By using both texts we will be able to comapre fiction and non-fictions whlst enhancing our knowledge and understanding of a range of texts.
Pollution: A Look Behind the Scenes
The title says it all – a behind the scenes look into pollution, and its effects on the world.
The Last Wilds
This is a story about a boy named Kester. He is extraordinary, but he doesn't know that yet. All he knows, at this very moment, is this:
There is a flock of excited pigeons in his

They are talking to

His life will never be quite the same ...
Kester lives in a land in quarantine. A deadly virus has killed all the animals except pests and it's expected to be equally dangerous to humans. But when Kester realises he can talk to the pests, he finds they have great hope invested in him.
Mastery Keys

Draw inferences (inferring characters' feelings, thoughts and motives from their actions); justify with evidence

Identify how language, structure and presentation contribute to meaning
In Fractions, we will:
compare and order fractions whose denominators are multiples of the same number

identify, name and write equivalent fractions of a given fraction, represented visually including tenths and hundredths

recognise mixed numbers and improper fractions

convert mixed numbers and improper fractions from one form to the other

write mathematical statements >1 as a mixed number

add and subtract fractions with the same denominator and denominators that are multiples of the same number

solve problems involving all of the above
We will continue to apply and develop a broader range of skills, learning how to use them in different ways and to link them to make actions and sequences of movement. We will enjoy communicating, collaborating and competing with each other.
Gym: We will form angles using different body parts, both individually and within a group. We will link different rolls, balances and gymnastic shapes (including the 'tripod phase' of a handstand) into a sequence. Throughout movements, we will show body tension.
Athletics: We will develop our knowledge of gaining and maintaining fitness whilst also practising our triple-jump, discus and sprint.
Year 5 will have P.E and COJOs on Wednesday and Fridays. Please wear your full P.E kit to school on those days and ensure you bring a water bottle to school.
Files to Download