Year 5 2021 - 2022
Mrs O'Hara 5RO
Hi! I am Mrs O'Hara and I have been working at Woodlands Primary School for eight years now. I am the Science Co-Ordinator across the school and love to do lots of experiments to learn more about the world we live in. I also enjoy reading and history as these were my favourite subjects when I was at school. I have lots of exciting topics ready for you to learn this year including Space, Vikings and 'Mountains rock, Rivers roll!'

When I am not in school, I am usually reading a good book on my kindle with a coffee and cake, running around after my three lovely nephews or doing some shopping at Cheshire Oaks! I also like to spend as much time as I can visiting my family and friends.
Miss Shepherd 5BS
Hi I'm Miss Shepherd and I'm extremely excited to be your Year 5 teacher at Woodlands Primary School this coming school year. Although this is my first-year teaching at the school, I have the benefit of some experience of working here which means I know that we have fantastic pupils and teachers.

In this coming year, other than core subjects, we will be working on topics such as: Space and The Vikings, with Vikings very much in our history and Space very much in our future.

When I'm not in school I enjoy spending time with my family, friends and my cavapoo Cleo. I have a love of baking and enjoy eating what I have baked even more!!

We are going to work hard but at the same time I'm sure we will have an enjoyable year together.

Let's adopt the Shepherd family motto "When the going gets tough, the tough get going". Bring it on 5BS!
Miss Holgate 5OH
Hello! I am Miss Holgate and this will be my second year at Woodlands Primary School. I am really excited to be your Year 5 teacher for September; I know we will have a fantastic time together!
I am passionate about literacy, history and art and design. I am extremely excited to be learning about my favourite aspect of history together: The Vikings!
When I am not in school, I enjoy baking, sewing, interior design (I am a big Pinterest fan!) and anything crafty! At weekends, you will usually find me taking my cockapoo Woodie on adventures, mountain biking at Llandegla Forest (followed by a well-deserved hot chocolate and brownie!) or the occasional shopping trip to IKEA or Cheshire Oaks. I also love to spend time with my family and friends.
My wish is for our classroom to be creative, friendly and filled with happiness!! I can't wait to meet you all and begin working together to achieve all of our dreams and aspirations!
Welcome to Year 5!
Autumn Term 2
Our topic this term is: Mountains Rock, Rivers Roll
In this topic, the children will learn how to identify and locate mountains and rivers around the UK and europe, identify the features of mountains and rivers, and to understand the processes of both.
In literacy, we will be reading 'The Lost Happy Endings' by Carol Ann Duffy.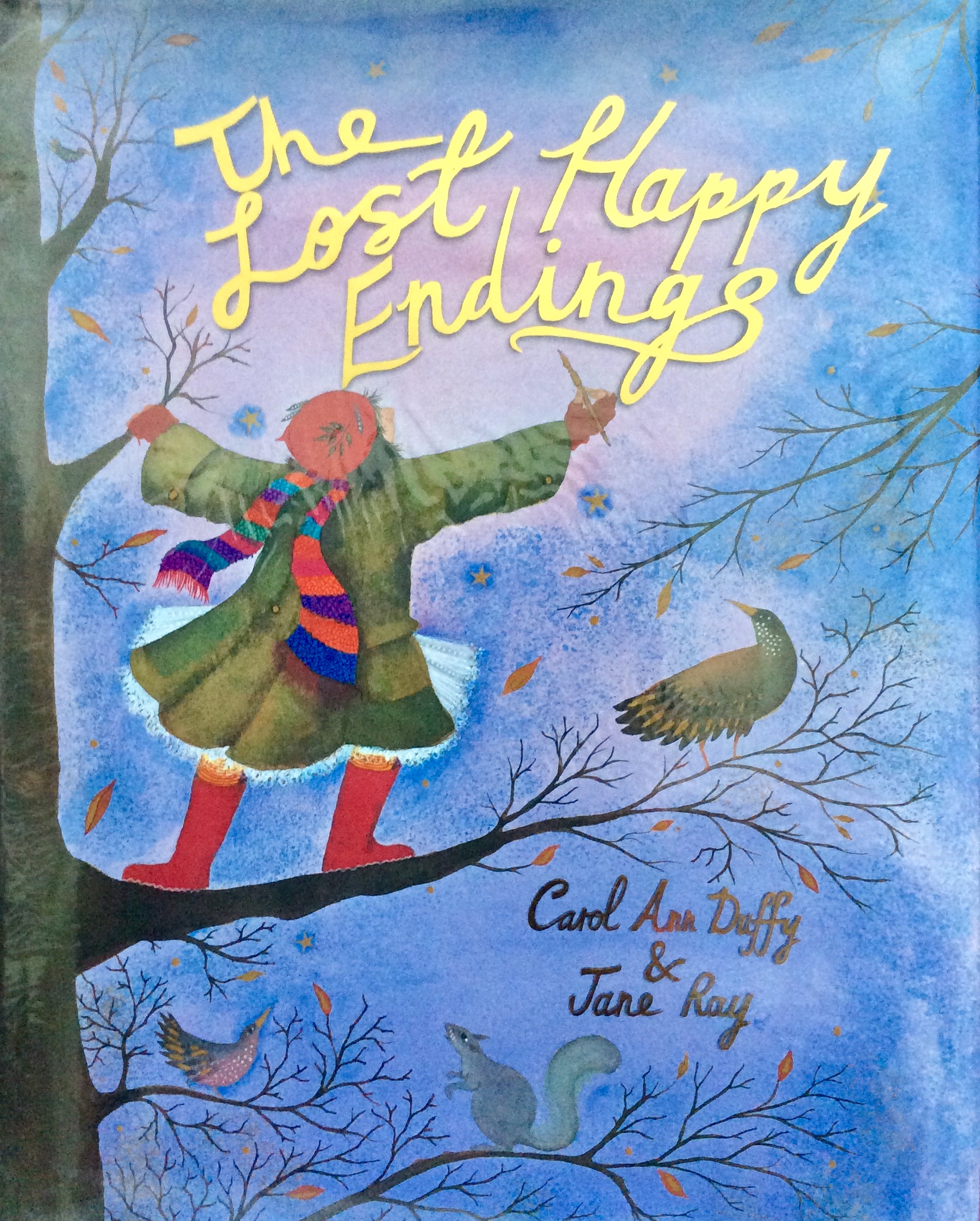 What would happen if we lost the happy endings to stories - imagine the tears at bedtime! A fantastic and magical tale about what happens when, one night, a wicked witch steals the happy endings to bedtime stories. It is up to Jub, the keeper of the happy endings, to save the day and ensure sweet dreams everywhere in this lyrical story about storytelling.
Mastery Keys
In Guided Reading, we will be reading 'Hansel and Gretel' by Neil Gaiman.
This all happened a long time ago, in your grandmother's time, or in her grandfather's. A long time ago. Back then, we all live on the edge of the great forest.
A reimagining of a classic. Neil Gaiman turns 'Hansel and Gretel' into a beautifully illustrated but dark fairytale.
Mastery Keys

Evaluate authors' language choice, including figurative language
Identify and discuss themes and conventions
Summarise the main ideas from more than one paragraph.
In Addition and Subtraction, we will:
Add and subtract whole numbers with more than 4 digits, including using formal written methods (columnar addition and subtraction)

Add and subtract numbers mentally with increasingly large numbers

Use rounding to check answers to calculations and determine, in the context of a problem, levels of accuracy

Solve addition and subtraction multi-step problems in contexts, deciding which operations and methods to use and why
In Multiplication and Division, we will:
identify multiples and factors, including finding all factor pairs of a number, and common factors of 2 numbers

know and use the vocabulary of prime numbers, prime factors and composite (non-prime) numbers

establish whether a number up to 100 is prime and recall prime numbers up to 19

multiply numbers up to 4 digits by a one- or two-digit number using a formal written method

multiply and divide numbers mentally, drawing upon known facts

divide numbers up to 4 digits by a one-digit number using the formal written method of short division and interpret remainders appropriately for the context

recognise and use square numbers and cube numbers, and the notation for squared (²) and cubed (³)

solve problems involving all of the above
Year 5 will have P.E and COJOs on Wednesday and Fridays. Please wear your full P.E kit to school on those days and ensure you bring a water bottle to school.
Files to Download