Year 6 2021 - 2022
Miss Tyrer 6LT
Hi everyone! I am Miss Tyrer, and I am delighted to be entering my 6th year of teaching at Woodlands Primary School. I cannot wait to spend another year as part of such an exciting and creative school, and I am thrilled to be continuing my journey as a Year 6 teacher.

I have a real passion for Maths, and I am incredibly proud to be the Maths subject leader for Woodlands. Even though I found the subject a challenge when I was at school, I love teaching children to become confident mathematicians, able to apply their understanding of mathematical concepts to challenging and complex problems.

When I am not in school, I enjoy going to concerts, spending time with family and friends and going climbing and bouldering. You will often find me at Boulder Hut (with my brother Ben), climbing the walls and trying not to fall off! If I am not out climbing, I am usually in the gym or watching football because I am a huge fan of the game.

I believe that in order to succeed it is vital to work as a team and support one another through all of the exciting challenges a new year can bring. I cannot wait to get to know you all better and learn all about your hopes, dreams and aspirations!
Miss Moore 6IM
Hi! I am Miss Moore and this will be my third year at Woodlands Primary School. I can't wait to have the privilege of teaching our class again in Year 6.

I am particularly passionate about maths and I enjoy teaching fun and engaging science lessons. I am the computing subject lead at Woodlands and my favourite thing is planning new and creative ways to use technology in the classroom across school. I also love teaching art and SMSC because they can be such meaningful and expressive subjects.

When I am not in school, I enjoy watching live music, watching Manchester City and other football teams and spending time with my friends and family.

I can't wait to learn even more about all of you in your final year at Woodlands and be a part of your wonderful journey in Year 6.

Let's make this our best year ever!
Welcome to Year 6!
Summer 1
Our topic this half term is...

In this topic, we will discover who the Ancient Greeks were, where they lived and when in history they thrived. We will learn about the characteristic features and key achievements of Ancient Greek civilisations; one of our key focuses will be on the development of Ancient Greek democracy which we will compare to democratic processes in Britain today.
In Literacy this term, we will be investigating the Twits and other short stories to consolidate our writing skills.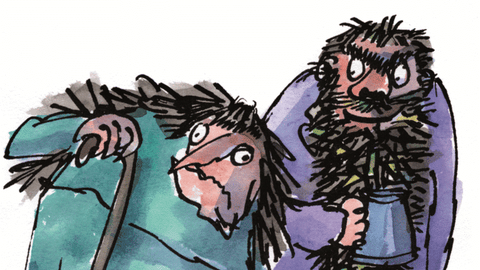 Mastery Keys
Describe settings, characters and atmosphere in short narratives using a range of noun phrases and figurative language.
Integrate dialogue (speech) to convey character and advance the action.
Use a range of devices to build cohesion within and across paragraphs.
In guided reading this half term, we will be reading: Alastair Humphreys' Great Adventurers by Alastair Humphreys

Hand-selected by Alastair Humphreys, read about the incredible journeys undertaken by twenty of the most heroic and impressive explorers who ever lived, including Ibn Battuta (14th-century explorer); Apsley Cherry-Garrard (a member of Scott's Antarctic expedition); Michael Collins (Apollo Moon mission astronaut) and Nellie Bly (who travelled round the world in less than 80 days).

A wide-spread selection of explorers from young to old, male to female and with a range of abilities, these explorers crossed land, sea and sky in the name of adventure and may just inspire readers to do the same.
Mastery Keys
Identify how language, structure and presentation contribute to meaning

Distinguish between fact and opinion

Summarise the main ideas from more than one paragraph
This half term, we will revise various topics we have covered throughout the year as we prepare for our SATs.
To help your child with this, practising on TTRockstars as well as looking at past SATs papers will really help!
Once our SATs have finished, we will then complete problem-solving activities as well as activities involving statistics, shape and measure.

Year 6 will have P.E and COJOs on Thursdays and Fridays.
Please ensure children have a weather-appropriate kit for these P.E. days, which includes a white top and black/navy joggers/shorts.
Files to Download