Year 6 2022 - 2023
Mrs O'Hara 6RO
Hi! I am Mrs O'Hara and I have been working at Woodlands Primary School for nine years now. Like you, I am moving into Year 6 and am very excited. In school, I mentor University students who want to become teachers and also support Early Career Teachers through their new journey. I have lots of exciting topics ready for you to learn this year including, 'World War 2' and 'Early Civilisation.' I also enjoy reading and history as these were my favourite subjects when I was at school.

When I am not in school, I am usually reading a good book on my kindle with a coffee and cake, running around after my three lovely nephews or doing some shopping at Cheshire Oaks! I also like to spend as much time as I can visiting my family and friends.

I am very excited to be your Year 6 teacher and cannot wait to have lots of fun learning together and helping you to blossom into the best you can be!
Miss Shepherd 6BS
Hello I'm Miss Shepherd and I'm extremely excited to be your Year 6 teacher at Woodlands Primary School next year! I will be entering my second year at Woodlands and I am extremely excited to be moving up with some familiar faces as well as meeting all the new children in my class.

In Year 6, there are lots of exciting things to look forward to and, other than the core subjects, we will be working on topics such as: The Ancient Greeks (one of my favourites), Early Islamic Civilization and World War 2.

When I am not in school I enjoy spending time with my family, friends and my three dogs Cleo, Lottie and Mila. I love listening to music and going to concerts of my favourite artists as well as going on long walks with the dogs, who tend to get very muddy!

I am passionate about all things art related and history as these were some my favourite subjects I studied. We are going to work hard but at the same time I'm sure we will have an enjoyable year together. I cannot wait to see you all in September :)! Bring it on 6BS!
Miss Tyrer 6LT
Welcome to 6LT - your final year at Woodlands Primary School!

Hello everyone! I am Miss Tyrer, and I am delighted to be entering my 7th year of teaching at Woodlands. I cannot wait to spend another year as part of such an exciting and creative school, and I am thrilled to be continuing my journey as a Year 6 teacher and as a phase leader for Year 5 and Year 6.

I have a real passion for Maths, and I am incredibly proud to be Maths subject leader at Woodlands. Even though I found the subject a challenge when I was at school, I love teaching children to become confident mathematicians, able to apply their understanding of mathematical concepts to challenging problems. I also wonder how many children in 6LT can beat my TTRockstars speed this year!

When I am not in school, I am often busy renovating my very first home which I bought last July (and is still very much work in progress!), and trying to stop my pet cat – Hugo – from destroying the place! I also really enjoy going to concerts, and spending time with family and friends.

I believe that in order to succeed it is vital to work as a team and support one another through all of the exciting challenges a new year can bring. I cannot wait to get to know you all better and learn all about your hopes, dreams and aspirations!
Welcome to Year 6!
SUMMER TERM 1
Our history topic this term is...
In this topic, we will discover who the Ancient Greeks were, where they lived and when in history they thrived. We will learn about the characteristic features and key achievements of Ancient Greek civilisations; one of our key focuses will be on the development of Ancient Greek democracy which we will compare to democratic processes in Britain today.
In Literacy this term, our focus text is, The Twits by Roald Dahl.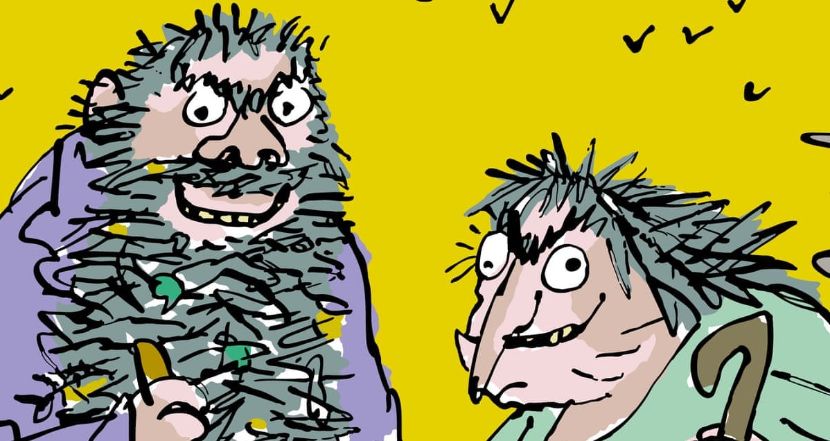 How do you outwit a Twit? Mr. and Mrs. Twit are the smelliest, ugliest people in the world. They hate everything -- except playing mean jokes on each other, catching innocent birds to put in their Bird Pies, and making their caged monkeys, the Muggle-Wumps, stand on their heads all day. But the Muggle-Wumps have had enough. They don't just want out, they want revenge.
Mastery Keys
Our mastery targets in English this term are…
*Describe settings, characters and atmosphere in short narratives using a range of noun phrases and figurative language.
*Integrate dialogue (speech) to convey character and advance the action.
*Use a range of devices to build cohesion within and across paragraphs.
In guided reading this half term, we will be reading, 'The Explorer' by Katherine Rundell
From his seat in the tiny aeroplane, Fred watches as the mysteries of the Amazon jungle pass by below him. He has always dreamed of becoming an explorer, of making history and of reading his name amongst the lists of great discoveries. If only he could land and look about him.
As the plane crashes into the canopy, Fred is suddenly left without a choice. He and the three other children may be alive, but the jungle is a vast, untamed place. With no hope of rescue, the chance of getting home feels impossibly small.
Except, it seems, someone has been there before them …
Mastery Keys
Draw inferences (inferring characters' feelings, thoughts and motives from their actions) and justify inferences with evidence

Evaluate authors' language choice, including figurative language

Identify how language, structure and presentation contribute to meaning


This half-term, we will be completing the following units: position and direction, and shape. We will also be busy revising for our KS2 SATs in May.
Our mastery targets for our position and direction unit are:
1. Plot coordinates and draw 2D shapes in the first quadrant
2. Read and plot coordinates in all four quadrants
3. Translate shapes in all four quadrants
4. Reflect shapes in all four quadrants, reflecting in the x-axis and y-axis
Our mastery targets for our shape unit are:
1. Measure with a protractor
2. Calculate angles on a straight line
3. Calculate angles around a point
4. Calculate angles in a triangle
5. Calculate angles in quadrilaterals
6. Calculate angles in regular polygons
7. Draw shapes accurately

Year 6 will have P.E and COJO's on Thursdays and Fridays.
Please ensure children have a weather-appropriate kit for these P.E. days, which includes a white top and black/navy joggers/shorts. Both PE sessions may take place outside for this half term, so it may be best for children to wear an outdoor kit for both lessons.
Files to Download
Year 6: Events items
There are no Events items to display